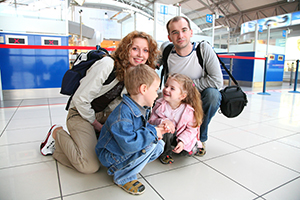 The emotional, practical and financial risks involved in planning a move with or for your family members is a huge responsibility, and at ECA Legal we recognise the trust you are placing in us as your representatives and advisors.
Apart from ensuring that you are informed and advised of all aspects of the immigration case, we aim to assist you with whatever is needed for your family to make a smooth transition to the UK.
This could include finding schools for your children, translation of documents, opening bank accounts and registering with a doctor. Whatever the need, we can either advise you directly or refer you to the appropriate professional in our network of contacts.
There are a number of routes available, including family visit visas for short visits to family in the UK, applications as a dependent of someone temporarily residing in the UK, or applying to permanently join a family member who is settled in the UK.
The exact type of visa needed will depend on a range of factors, and we will thoroughly assess your case before advising on the best course of action.